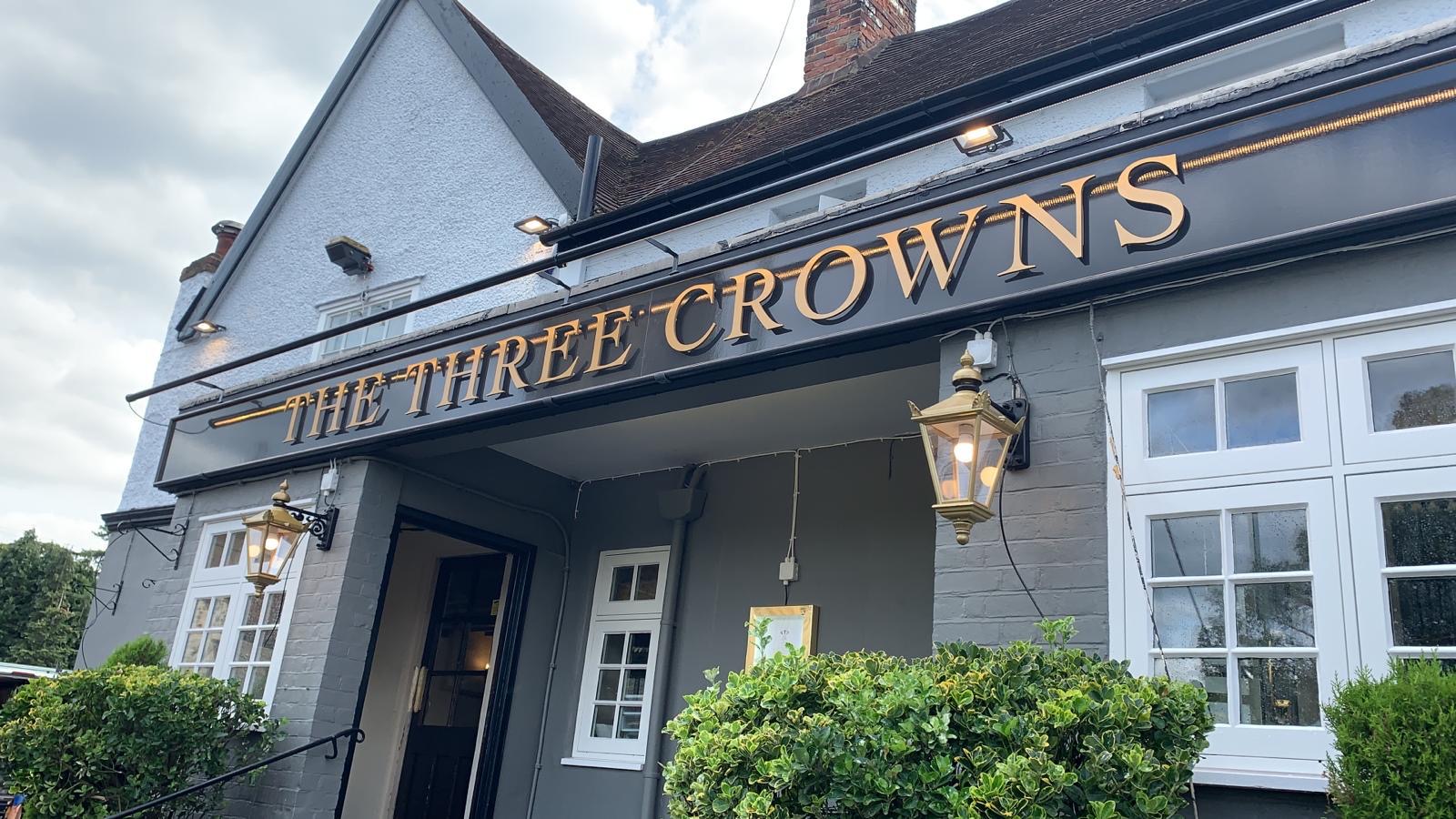 OPENING HOURS
BAR
Sunday to Thursday 12pm – 12am
Friday & Saturday 12pm – 1am
KITCHEN
Monday – 12pm to 3pm
Tuesday to Saturday – 12pm to 3pm and 6pm to 9pm
Sunday – 12pm to 5pm

HISTORY
The Three Crowns is the oldest inn of Bushey in continuous service as a public house since 1749. The Three Crowns stand for the former kings of Cologne. The sign was set up over the door of a merchant`s house to indicate the type of goods being traded.
The Royal Mail was introduced in Charles I reign and The Three Crowns was a posting inn, receiving and sending on the mail and verbal messages for those who could not write. The old stables of The Three Crowns are still in existence, separating the garden from the car park.
Vast amounts of country produce was carried south to London across Bushey Heath with The Three Crowns the last inn on the road. As goods were traded for gold there was a lucrative living to be made in highway robbery and the inn was used by the highwaymen of the day.
The Three Crowns had a series of family owners and eventually passed to the great brewing family of Clutterbuck, once owners of Bushey House, still standing in the High Street. The Clutterbuck Family finally sold their brewing interests to Cannon of Clerkenwell in 1923, today The Three Crowns is a Free House.